PDF Days Europe 2018
Agenda 25.10

– 25 Jahre PDF – 10 Jahre ISO-Standard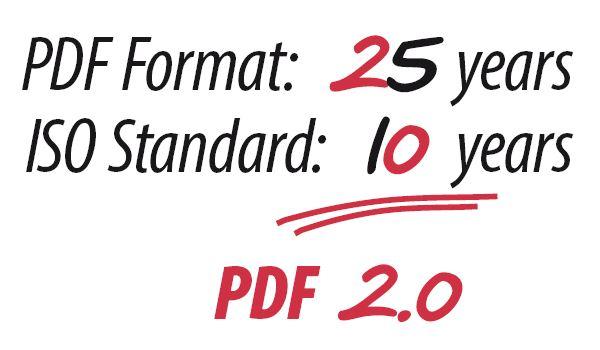 Die PDF Days Europe ist die bekannteste und beliebteste PDF-Veranstaltung des Jahres. Sie ist der Treffpunkt der gesamten PDF-Branche, bei der sich Endanwender, Entwickler und Hersteller gleichermaßen über die neuesten Trends aus dem PDF-Bereich informieren können.
Neue Track-Aufteilung!
Auf Basis einer Teilnehmerbefragung bieten wir diese drei neu gestalteten Tracks an:
PDF für Benutzer! Mit Anwenderberichten und praktischen Lösungen für Geschäftsabläufe.
PDF für Entwickler! Technische Präsentationen rund um die neuen PDF 2.0-Funktionen.
PDF für Ihr Business! Branchenlösungen und Spezialthemen für unsere Mitglieder.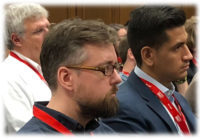 Erfahren Sie in diesem kurzen Video mehr über die PDF Days!
Hier einige bereits feststehende Vorträge:
veraPDF after PREFORMA: What's next for the industry-suppoted veraPDF validatior?
Die TR Resiscan: Praxisanwendung der TR Resiscan

Open data: PDF isn't just about presentation; underlying data is also PDF-portable.
GDPR: How will these new regulations affect PDF technology, and vice-versa?
Encryption with PDF 2.0: Best-practice for developers who need to support 1.7 but also take advantage of new PDF 2.0 features.
Accessible PDF: The latest advances in tagged PDF from office documents, from scans, from graphic design systems
5 visions of a PDF future: PDF experts offer their ideas for PDF in another 25 years
Blockchain for documents: What distributed ledger technology could mean for PDF?
PDF statistics: How many PDF files exist? How many include annotations, or tags? What are the trends?
Speziell für unsere Mitglieder: Marketing mit Hilfe der PDF Association
und vieles mehr!
Post Conference
Am 16. Mai werden die PDF Days mit einem interessanten Post Conference Programm fortgesetzt und ein PDF 2.0 Interop Workshop für Entwickler veranstaltet.
Der Veranstaltungsort ist das SI Hotel.
Sponsoren
GOLD Sponsor
SILVER Sponsor