Website is undergoing upgrades. Some features are unavailable, however event registration still works.
webPDF
Produced by SoftVision Development GmbH
With our product webPDF, users get their document workflow going. Because with the server-based solution, creating and converting to PDF documents is child's play: Over 100 different file formats can be converted and edited quickly and conveniently. Digital signatures and watermarks as well as the creation of PDF/A documents, which play a role in audit-proof long-term archiving, are also part of the webPDF toolbox, along with many other useful functions.
webPDF is designed to make document management in companies more efficient. It can be used to automate many business processes, which in turn gives employees more time for other things.
webPDF is also attractive for developers because the software solution can be easily integrated into an existing IT infrastructure via a communication interface. Local installations are not necessary thanks to the central service. This saves additional licensing costs.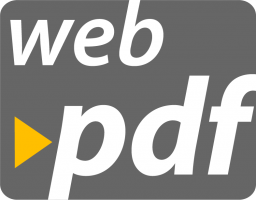 Product Type
---
API / SDK
Windows
Linux
Server
Developer tool
Java
Web service
Features
---
Annotate
Compress
Create
Sign
View
Convert from PDF
Convert to PDF
Merge
Extract
Product sectors
---
Archiving
Document Management System (DMS)
Forms
Services & consulting
WordPress Cookie Notice by Real Cookie Banner