Website is undergoing upgrades. Some features are unavailable, however event registration still works.
pdf2picture
Produced by Visual Integrity
Transforms PDF files into Editable Graphics
Edit PDF in drawing and illustration programs or create SVG for the web with pdf2picture. 
Transform your vector PDF, EPS and AI files into editable vector drawings, scaleable vector graphics (SVG) for the Web and high-fidelity image formats. With just this one program, you'll be able to generate the perfect graphics format for your project.
pdf2picture is an ideal companion for Visio, Microsoft Office, Publisher, Google Apps, SketchUp and more. We know your time is valuable. pdf2picture will pay for itself after just one use in time saved redrawing or cleaning up traced results.
Begin by choosing vector or image mode and then select your output format. It might be WMF for Visio, SVG for the Web or EPS for a marketing brochure. No matter what you choose, you can be assured a quick conversion with the highest quality possible. pdf2picture supports all versions of PDF including the latest ISO standard, PDF 2.0.
Choose vector mode (WMF, EMF, DWG, DXF, EPS or SVG) if you want to extract the objects and text for editing. Image mode (JPEG, GIF, PNG, TIFF) is excellent for making graphics Web-ready.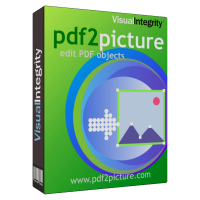 Product Type
---
Windows
End user
Utility
Features
---
Modify page content
Reuse
View
Convert from PDF
Product sectors
---
Consumer
Content Management System (CMS)
Document Management System (DMS)
Engineering & 3D
Enterprise Content Management (ECM)
Forms
Workflow management
AEC
Information technology
Publishing
Consuming
Editing
WordPress Cookie Notice by Real Cookie Banner