FormVu
Produced by IDRsolutions
FormVu is a tool for converting PDF forms to interactive and standalone HTML5 Forms. It solves 3 critical problems for customers:-
Users can continue to use a web browser to display and edit PDF Forms.
Developers can easily integrate existing forms into their workflows and work with PDF Forms
Data is kept secure because all conversion and hosting is on your own servers (no 3rd party cloud hosting or callbacks).
Key features for Developers:
- Convert PDF Forms to HTML
- High accuracy
- Easy to integrate
FormVu can be licensed to run on your own servers either on premise on in the cloud. Alternatively, a monthly subscription model is also available for companies that do not want to maintain their own converter. Other licensing models are available to suit more complex requirements.
Useful links:
- Try PDF to HTML Online
- Pricing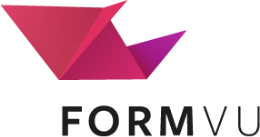 Features
---
Convert from PDF
Product sectors
---
Forms
WordPress Cookie Notice by Real Cookie Banner