Deutsche Übersetzung ein/ausblenden
Adobe Document Cloud
Adobe Document Cloud hilft Unternehmen weltweit, ihre fragmentierten Dokumentenprozesse in intelligente, digitale Erlebnisse transformieren, Transaktionen in allen Phasen zu beschleunigen um damit effektiver und konkurrenzfähiger zu werden. Durch die nahtlose Integration der Adobe Document Cloud in bestehenden Enterprise-Systeme und Geschäftsanwendungen, werden Abteilungen in Ihrem Unternehmen in die Lage versetzt, die betriebliche Effizienz zu steigern, Risiken im Zusammenhang mit menschlichen Fehlern zu reduzieren und intuitive End-to-End-Digitalerlebnisse zu schaffen. Adobe Document Cloud bietet ein vertrauenswürdiges und sicheres Ökosystem für Dokumente, Signaturen und Geschäftsprozesse, so dass Teams, Abteilungen und ganze Organisationen jederzeit und überall auf jedem Gerät Geschäfte abwickeln können. Adobe Document Cloud-Lösungen werden durch ein umfassendes Netzwerk von Technologien, Personen und strategischen Partnerschaften unterstützt, die Ihre Daten mit branchenführenden Sicherheitsstandards schützen und wichtige Herausforderungen lösen:
Sicherheit und Compliance - verringern Sie das Risiko, indem Sie sicherstellen, dass Ihre Dokumente nach den industriespezifischen Compliance Richtlinien und den Standards für Barrierefreiheit sicher unterzeichnet, verwaltet und gespeichert werden.
Operative Effizienz – Prozess-Geschwindigkeit auf jeder Abteilungsebene durch Verringerung des Verwaltungsaufwands und menschlicher Fehler, Hinzufügen von Signatur-Workflows und Verbesserung der Sichtbarkeit von kritischen Dokumenten und Verträgen in Ihrem Unternehmen.
Technologie-ROI – nahtlose Integration in Ihre Enterprise Backend-Systeme und Geschäftsanwendungen, helfen Prozesslücken digital zu schließen und amortisiert die Technologie Investition innerhalb kürzester Zeit.
Größe und Skalierung - Anpassung an sich verändernde Umgebungen und Lösung komplexer Prozesse mit fortschrittlichen Workflows, einfaches Lizenzmanagement und robuste Cloud-Infrastruktur in Deutschland.
Endbenutzer-Erlebnis - vereinfachen die Unterzeichnung und steigern das Erlebnis beim Signieren für Kunden, Partner, Verkäufer, Mitarbeiter. Das Anwender Erlebnis ist sowohl auf Desktop-Computern oder auf mobilen Endgeräten sehr intuitiv und ansprechend.
Verpflichtende Führungsrolle – als weltweit führender Anbieter von sicheren Dokumentenlösungen, setzt Adobe diese Technologie fort und trägt zu globalen Regulierungen und digitalen Standards bei.
Adobe Document Cloud hilft Ihrem Unternehmen, manuelle und papierbasierte Prozesse in umfassende digitale Funktionen umzuwandeln. Adobe Document Cloud-Lösungen umfassen Adobe Sign, Acrobat DC, zusammen mit mobilen und Web-Anwendungen, flexible APIs, schlüsselfertige Integrationen und konfigurierbare Einstellungen. Adobe ist der führende Anbieter für sichere digitale Dokumente und herausragende digitale Erfahrungen, die Auswirkungen auf Ihre Geschäfte haben.
Adobe Document Cloud
Produced by Adobe
Adobe Document Cloud helps organizations worldwide transform document processes and deliver compelling digital experiences to engage customers, get business done faster, and compete more effectively. Seamlessly integrating into your existing enterprise systems and business applications, Adobe Document Cloud solutions empower departments across your organization to increase operational efficiency, reduce risks associated with human error, and create intuitive end-to-end digital experiences.
Adobe Document Cloud provides a trusted and secure ecosystem for documents, signatures, and business processes, allowing teams, departments, and entire organizations to conduct business anytime, anywhere and on any device. Adobe Document Cloud solutions are supported by a comprehensive network of technology, people, and strategic partnerships that protect your data with industry-leading security standards and solve key challenges such as:
Security and Compliance – mitigate risk by ensuring that your documents are securely signed, managed, and stored in accordance with industry-specific compliance standards and accessibility regulations.
Operational Efficiency – speed time to market at each department level by decreasing administrative overhead and human error, adding signature case management, and improving visibility of critical documents and contracts across your organization.
Technology ROI – seamlessly integrate into your enterprise systems and business applications to help close processing gaps and extend your investment in technology.
Size and Scale – adapt to changing environments and meet market demand with advanced workflows, easy license management, and robust cloud infrastructure.
End-User Experience – simplify the signing and contracting experience for customers, citizens, vendors, employees and more with mobile capabilities and an intuitive user experience on any device.
Committed Leadership – a global leader in secure document solutions, Adobe continues to develop the technology, as well as contribute to global regulations and digital standards.
Adobe Document Cloud helps your organization transform manual and paper-based processes into comprehensive digital capabilities. Adobe Document Cloud solutions include Adobe Sign, Acrobat DC, along with mobile and web applications, flexible APIs, turn-key integrations, and configuration controls. From Adobe, the trusted leader in secure digital documents and standout digital experiences that drive business impact.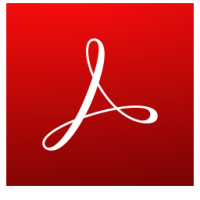 WordPress Cookie Notice by Real Cookie Banner