As a developer-focused company, we're committed to making it as easy as possible for our users to access our libraries, plus our installation guides, examples and any other technical documentation they might need when working with our technology. We can now finally show you the results!
Going forward, the new iText Knowledge Base is our user resource center for all our technical information and documentation. The majority of technical content resided previously on our corporate website, but has now been migrated to Confluence; this will from now on serve as our dedicated developer portal.
Apart from the tutorials and installation guides, you will find tons of examples and FAQs for the iText Core PDF library and its add-ons, with which you can not just generate PDF documents, but programmatically fill out PDFs (AcroForms and XFA), securely redact PDFs, add digital signatures, create PDFs with text using different language scripts, convert HTML into PDF, extract data from your PDF documents, flatten XFA forms, render PDFs as images…and more!
All the technical content and documentation for our low-code PDF template generator, iText DITO, is also stored in the iText Knowledge Base. We'll also continually be adding many more articles and tutorials.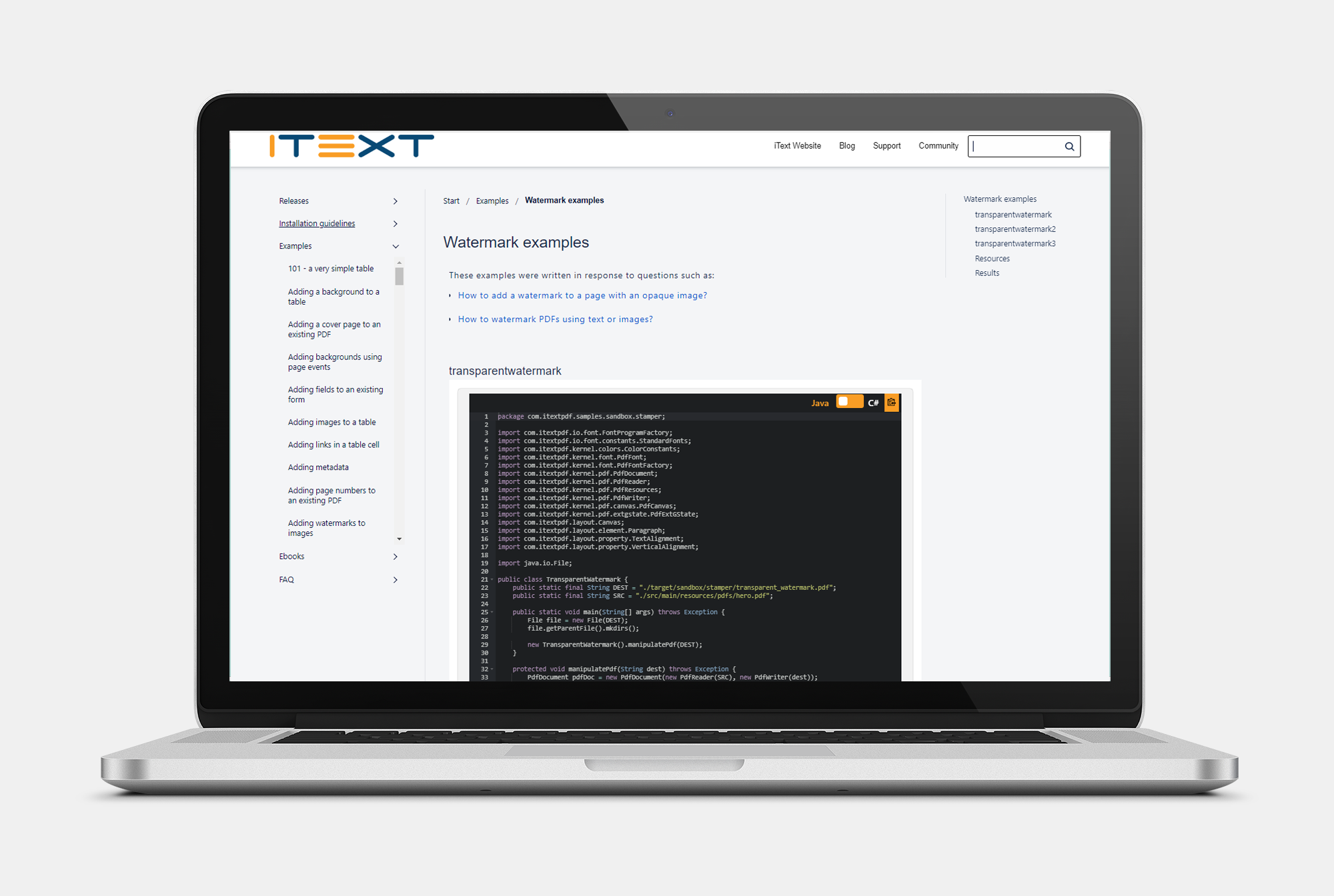 You can also filter the content via the technology you are searching for information on: iText 7, iText DITO and iText 5 (legacy).
Head over to the Knowledge Base now: kb.itextpdf.com
Still have questions?
If you are interested in learning more or have additional questions, contact us
If you are interested in learning more about iText 7 suite, click here
If you are interested in learning more about iText DITO, click here
Original Post: https://itextpdf.com/en/blog/itext-news/meet-the-new-itext-knowledge-base